Date: Thursday 18 October 2018
Speakers: Lucas Klein, Maialen Marin-Lacarta and James Shea
Time: 7:30-9:00
Venue: 序言書室 Hong Kong Reader Bookstore
(7/F, 68 Sai Yeung Choi Street South, Mong Kok, Hong Kong)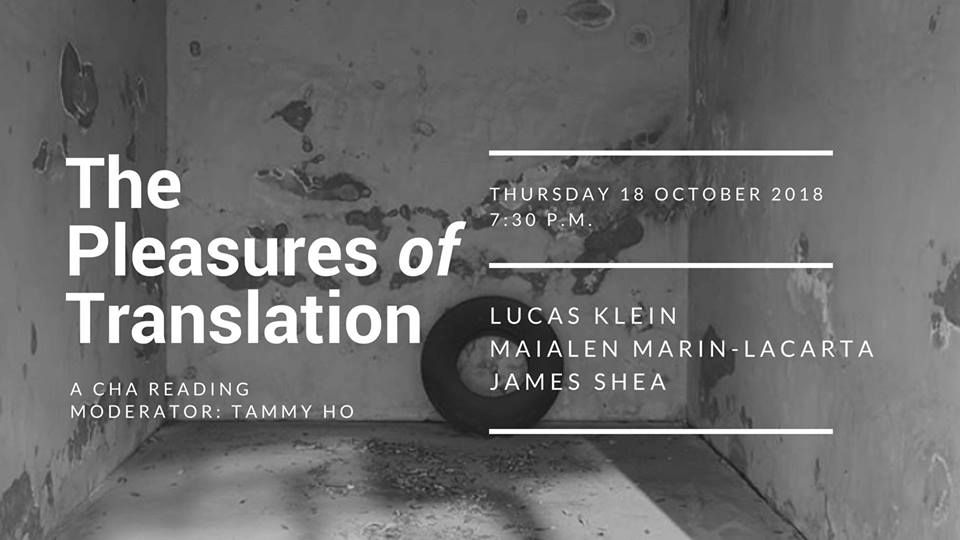 In his talk "Lost & Found", Eliot Weinberger said, as an aside: 'Translation is the most anonymous of professions, yet people die for it. It is an obvious necessity that is considered a problem. (There are never conferences on the "pleasures of translation.")' Well, in this Cha Reading Series event "The Pleasures of Translation", Cha contributors Lucas Klein and James Shea will be joined by Maialen Marin-Lacarta (Maia ML) to discuss their pleasures of translation. They will also each introduce and read three to four excerpts of their translated works. Moderated by Cha's co-editor Tammy Ho Lai-Ming.